This website is under construction.


Fabio's book will teach important painting methods for artists of all levels.
The book has three photo demonstrations, step by step, showing how he paints.
These demonstrations alone, are worth the price of the book.
- Louis R. Velasquez , 
Creator of the 'Calcite Sun Oil' method of oil painting. www.calcitesunoil.com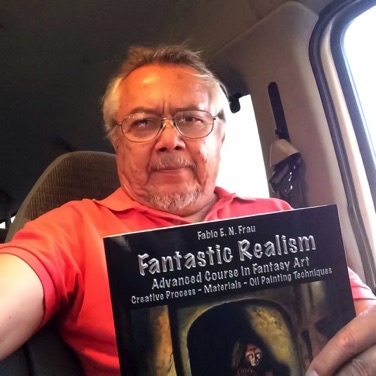 The author is a talented professional artist. He shows how he painted three paintings using numerous high resolution full color photos. These step by step photos demonstrate the secrets of design, color and paint application. Of great interest is how he demonstrates using Tintoretto's 16th century Renaissance method of making clay figures, then using stage lighting, for compositional design decisions. El Greco studied with Tintoretto and also used this method , as did the great 20th century American muralist, Thomas Hart Benton. The book is clearly written, very well organized, and will help artists of all levels. Recommended!